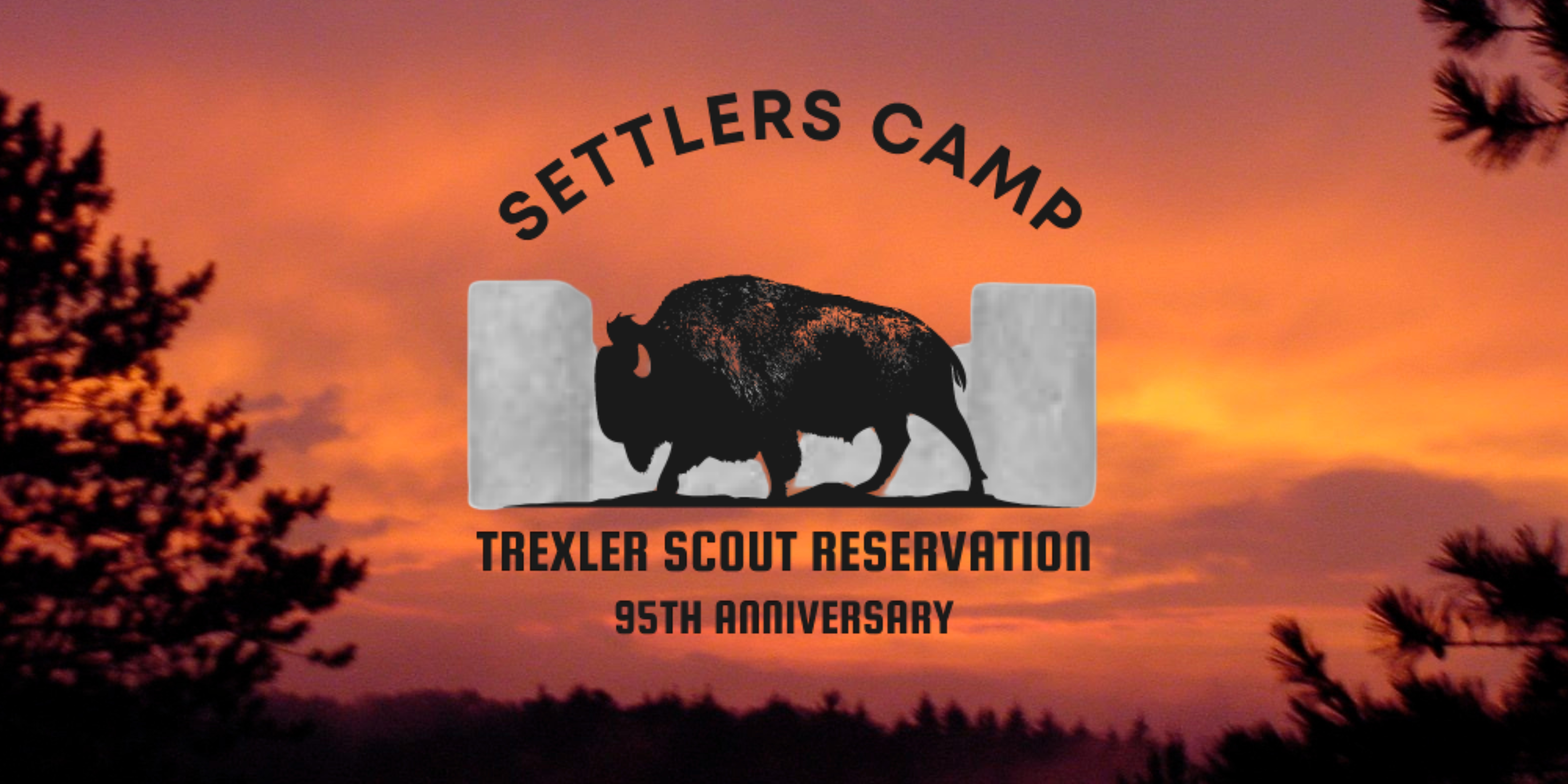 - Settlers Camp - Trexler Scout Reservation -
Located on 900+ acres of beautiful Pine-Crested land, donated by decorated war hero Harry C. Trexler in 1928, Settlers Camp at Trexler Scout Reservation is the perfect place to experience Scouting.
Looking for a Camp to call home, new experiences each year, or a place filled with great Staff and the Spirit of Scouting? You've come to the right Camp, we've got 90+ years of Scouting to draw from, and we look forward to another great summer of Scout Camp!
Today, our Reservation consists of both Scouts BSA and Cub Scout Resident Camps, two lakes, a pool, a new Campfire Circle, varied Merit Badge offerings, an unrivaled Scouting Program, age-specific programs tailored to First Year Campers, as well as more seasoned Scouters, and many hiking and biking trails for you to explore.
Here at Settlers Camp, Scouts will develop skills, earn badges, experience tradition, sing songs, make friends, learn to lead, and most importantly, have fun. To secure your spot at Settlers Camp for this summer, make sure to sign up today!
Check out our "Pre Camp Leaders Guide" to learn more!
2023 Merit Badge PreRequisites
Register for Settler's Camp Beaver Day Weekend. May 5-7, 2023
*Subject to Change
Summer Camp

Check out what we have
planned for the this summer!

Apply For Camp Staff

Click Here to apply to become part of Settler's Camp Staff today.

Directions

First time coming to Camp?
Click Here for Directions.
Contact Us:
Address: 288 Camp Trexler Road Kunkletown, PA 18058
Email us: Settlerscamp@minsitrails.org
---
Upcoming Events
| | |
| --- | --- |
| | 22nd Annual ALLENTOWN TRADE-O-REE Scout Patch Collecting and Memorabilia Show www.AllentownTOR.com Hosted by: OA... |
| | NRA Pistol Instructor Date - Saturday April 1st 2023 Location- Camp Trexler Nature lodge 8am to 6 pm Saturday This is part two of a 16 hr.... |
| | The Northampton District Committee meeting is held the first Wednesday of every month at the Council Office. Please contact Mike Caffrey... |
| | Carbon/Luzerne Meetings April will be something completely different. We will be having our regularly scheduled District... |
| | The Minsi Trails Council Business Office & Scout Shop will be closed on this day. Please plan accordingly. If you need assistance,... |
| | The Minsi Trails Council Business Office & Scout Shop will be closed on this day. Please plan accordingly. If you need assistance,... |
| | This event has been postponed to later in the year Still accepting nominations for Fellowship and District Award of Merit for 2021 Contact Mike... |
| | Monroe District Meeting and Council Roundtable This month is something completely different. Join us at Northampton Community College Monroe Campus... |
| | |
| | A link to join via Zoom will be added here... |
| | Minsi Trails Council Spring 2023 Introduction to Outdoor Leadership Skills (IOLS) This is the second of the courses required to be taken to... |
| | 2023 Lehigh District Pinewood Derby Registration Information NEW LOCATION Saturday April 15, 2023 $10.00 per Scout Fee includes patch for... |
| | For your convenience you can now pay online For printable event flyer please click here For current Minsi Trails Council PWD... |
| | Monthly meeting of the Minsi Trails Council Commissioners 3rd Tuesday at 7:30 pm https://powerschool.zoom.us/j/95244083745?from=addon Council... |
MORE....