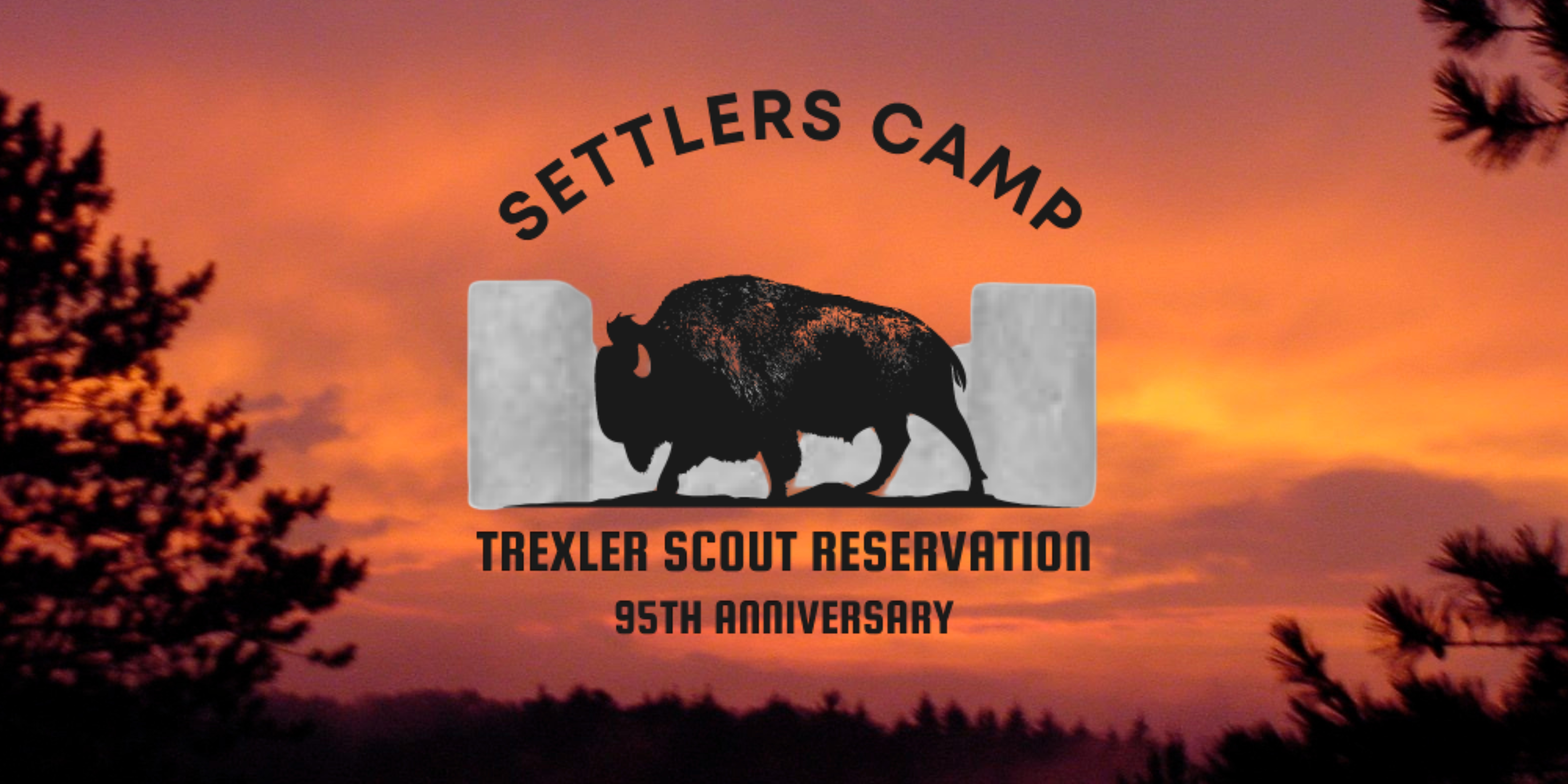 - Settlers Camp - Trexler Scout Reservation -
Located on 900+ acres of beautiful Pine-Crested land, donated by decorated war hero Harry C. Trexler in 1928, Settlers Camp at Trexler Scout Reservation is the perfect place to experience Scouting.
Looking for a Camp to call home, new experiences each year, or a place filled with great Staff and the Spirit of Scouting? You've come to the right Camp, we've got 90+ years of Scouting to draw from, and we look forward to another great summer of Scout Camp!
Today, our Reservation consists of both Scouts BSA and Cub Scout Resident Camps, two lakes, a pool, a new Campfire Circle, varied Merit Badge offerings, an unrivaled Scouting Program, age-specific programs tailored to First Year Campers, as well as more seasoned Scouters, and many hiking and biking trails for you to explore.
Here at Settlers Camp, Scouts will develop skills, earn badges, experience tradition, sing songs, make friends, learn to lead, and most importantly, have fun. To secure your spot at Settlers Camp for this summer, make sure to sign up today!
Check out our "Pre Camp Leaders Guide" to learn more!
2023 Operation First Class (First Year Camper) Program Description
2023 Merit Badge PreRequisites
2023 Non-Merit Badge Program Guide*
*Subject to Change
Summer Camp

Check out what we have
planned for the this summer!

Apply For Camp Staff

Click Here to apply to become part of Settler's Camp Staff today.

Directions

First time coming to Camp?
Click Here for Directions.
Contact Us:
Address: 288 Camp Trexler Road Kunkletown, PA 18058
Email us: Settlerscamp@minsitrails.org
---
Upcoming Events
| | |
| --- | --- |
| | Monroe District Meetings and Roundtable moved to JUNE 14th For June we will be meeting at Northampton Community College Monroe Campus,... |
| | JOIN US FOR THE JUNE COUNCIL WIDE ROUNDTABLE! NCC MAIN CAMPUS ROOMS: COLLEGE CENTER ROOM 146 (MAIN ROOM) COLLEGE CENTER ROOM... |
| | |
| | We will focus on growing Scouting, giving Commissioners the tools and knowledge to help units succeed! Join us for a day of learning, sharing and... |
| | The Minsi Trails Council Business Office & Scout Shop will be closed on this day. Please plan accordingly. If you need assistance,... |
| | The Minsi Trails Council Business Office & Scout Shop will be closed on this day. Please plan accordingly. If you need assistance,... |
| | Monthly meeting of the Minsi Trails Council Commissioners 3rd Tuesday at 7:30 pm https://powerschool.zoom.us/j/95244083745?from=addon Council... |
| | |
| | General info as you are registering your Scouting Unit: Registration owners can log on at any time to make... |
| | NOTICE: Due to the current unit registrations and projected participation for this week, available spaces are very limited and open enrollment... |
| | Camp Minsi, located in the heart of the Poconos, has been serving Scouts for over 70 years. The regional Scout summer camp encompasses more than... |
| | Can't come to Settlers Camp with your Troop? You can attend as a Provisional Camper. General info as you are registering your... |
| | Click Here for full printable event flyer Click Here to donate... |
| | |
MORE....